Relatively recent events of the Milan Pierce Research Group are posted on this page. Please also visit the website of the Philosophy Department at the State University of Milan for more information on past events.
New books
A new book on Peirce is out for the Ediciones Universidad de Navarra: Los viajes europeos de Charles S. Peirce, 1870-1883, by Sara Barrena & Jaime Nubiola.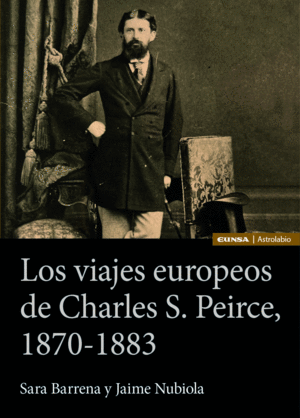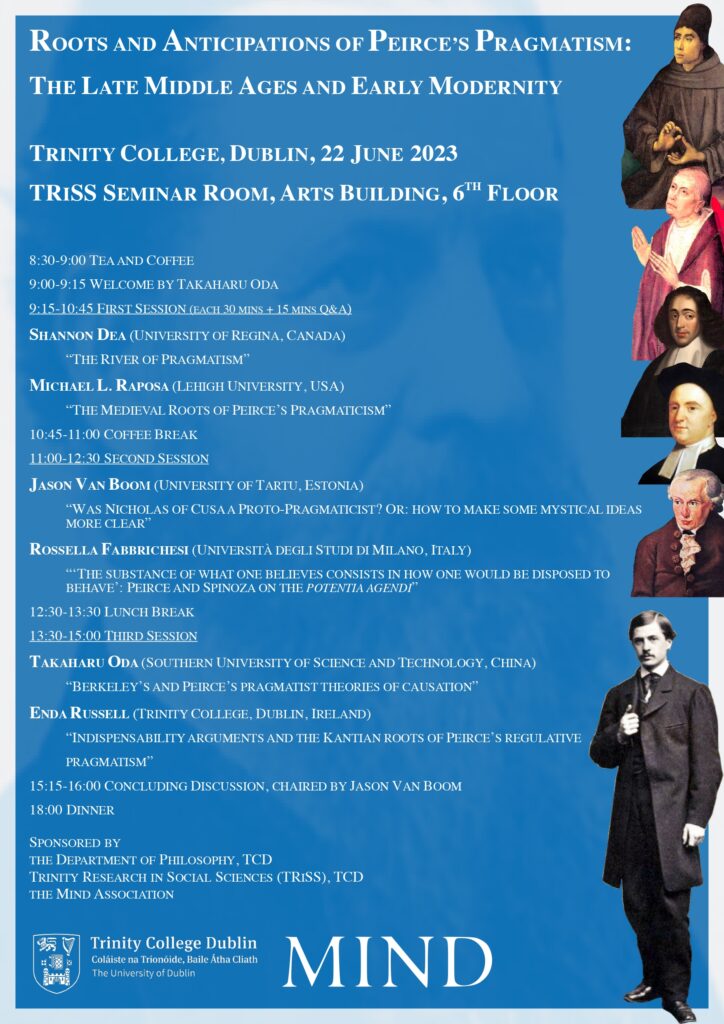 Academic year 2022-2023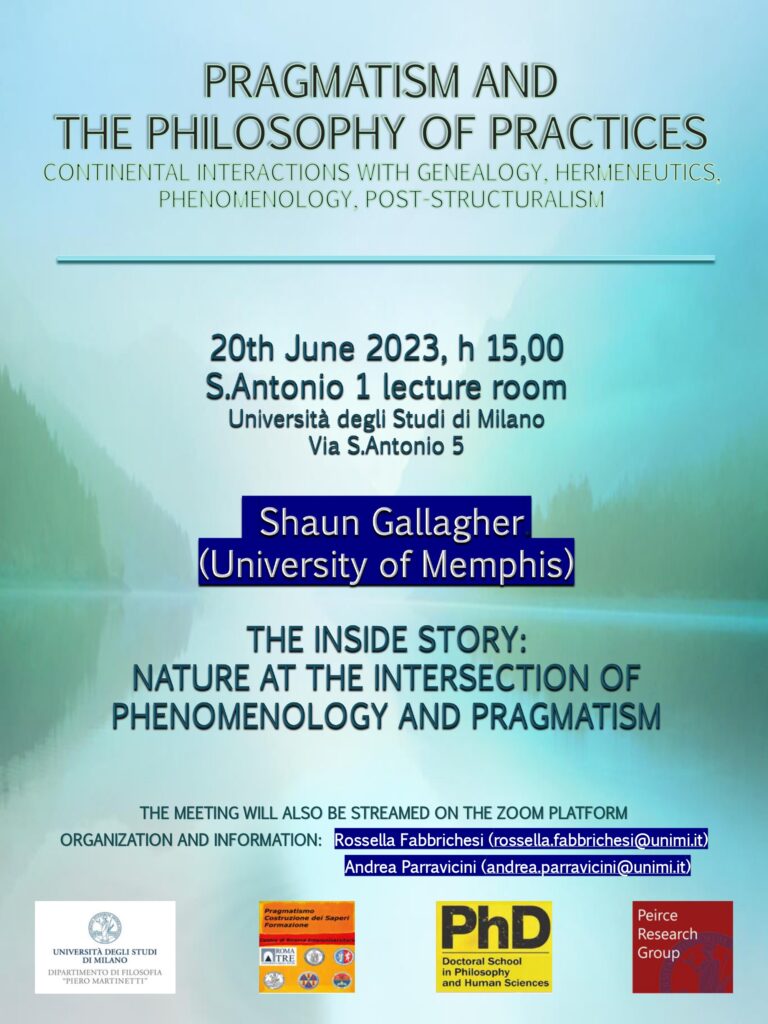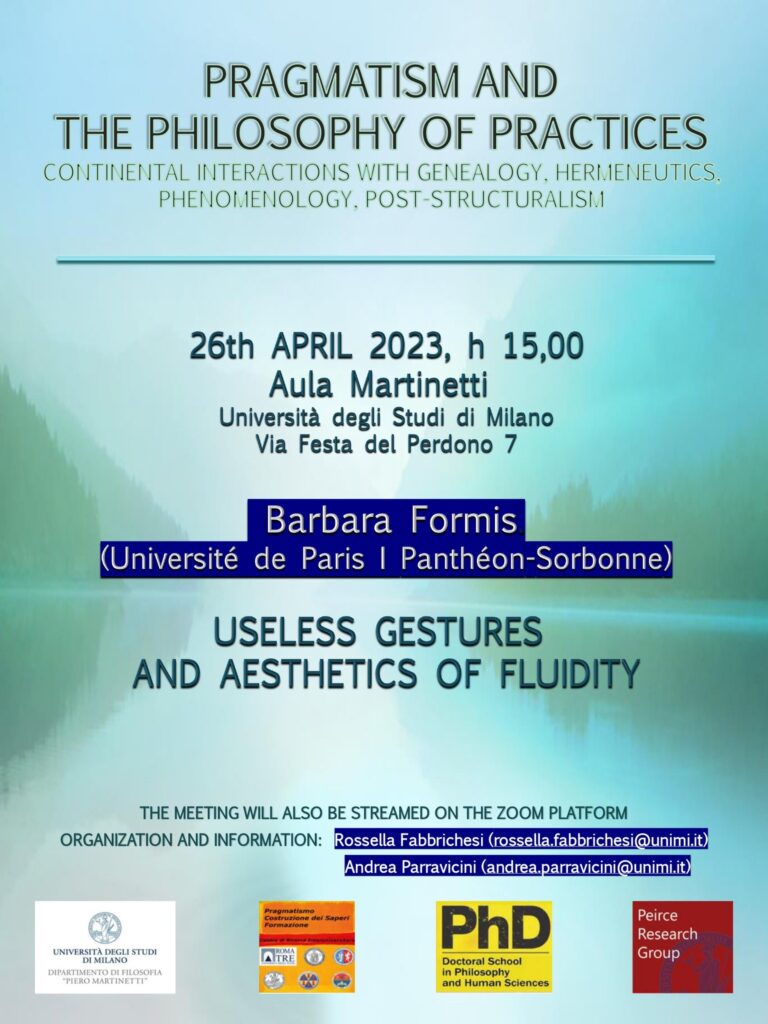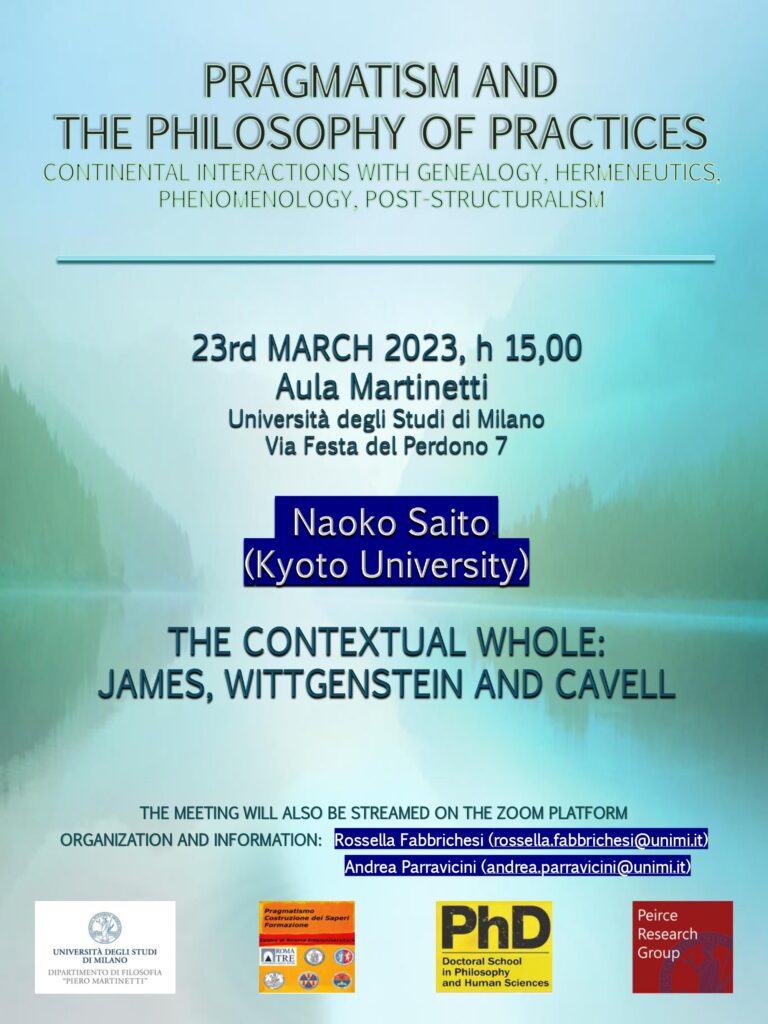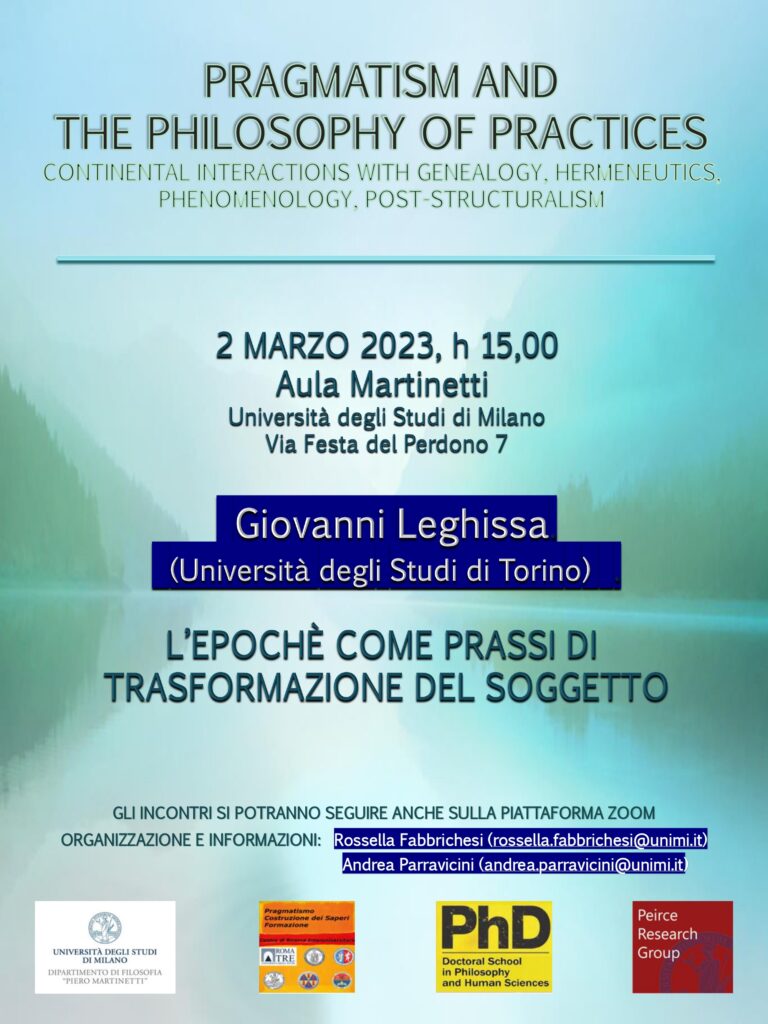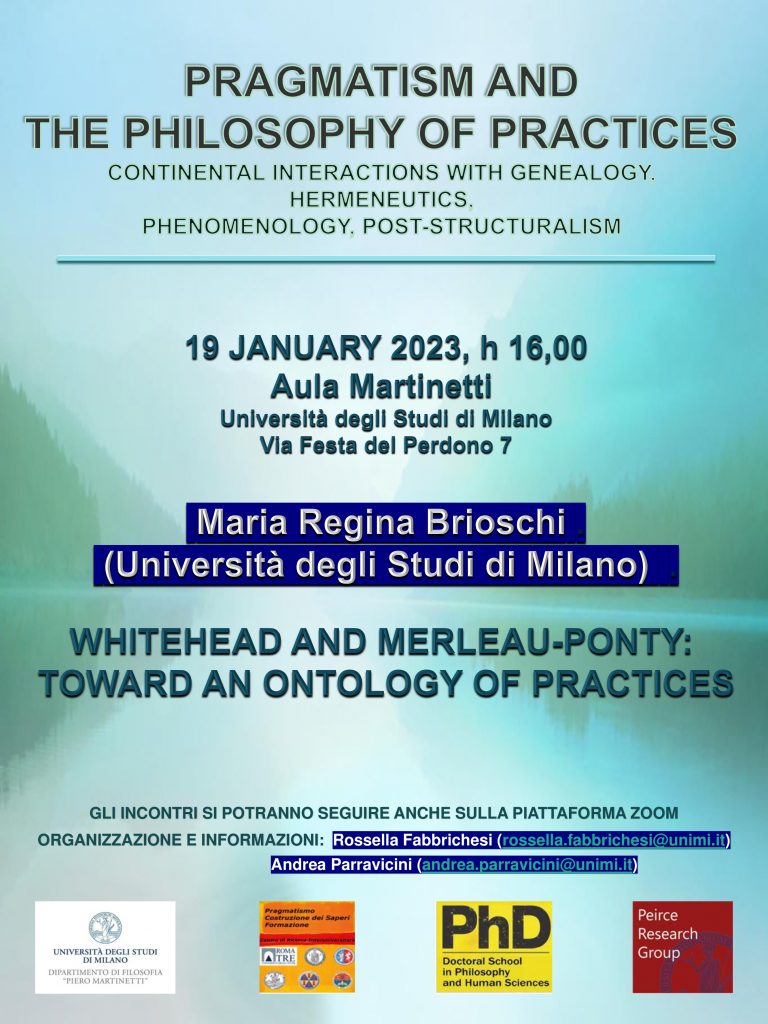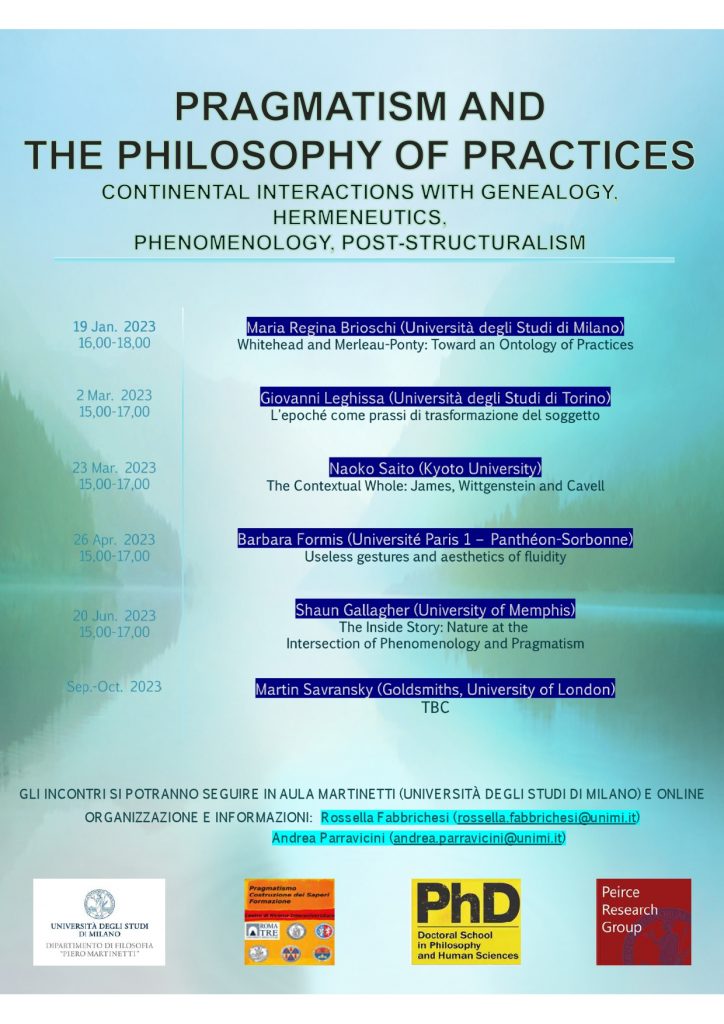 Academic year 2021-2022
A new cycle of seminars held by the Peirce research group begins with the academic year. The aim of the II series of the seminars "Pragmatism and the philosophy of practices" is to explore from a theoretical, rather than historical, perspective the interconnections between pragmatism and other continental traditions (such as genealogy, but also phenomenology, hermeneutics and post-structuralism) that describe philosophy primarily as a practice, rather than a theory, or at least as a method of thinking practices. Here you can find the poster of the spring/summer series: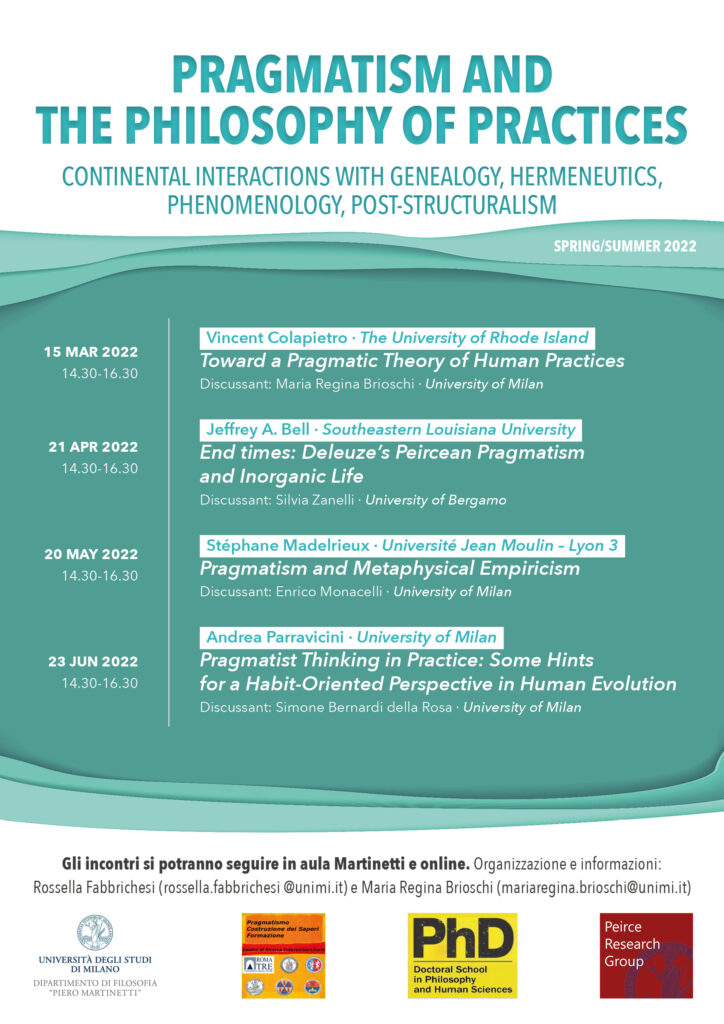 On 6 December 2021 from 14:00 to 18:00 the Italian Pragmatist Association's annual conference entitled "Pragmatist Landscapes. Signs, Affectivity, and Values". Below the poster: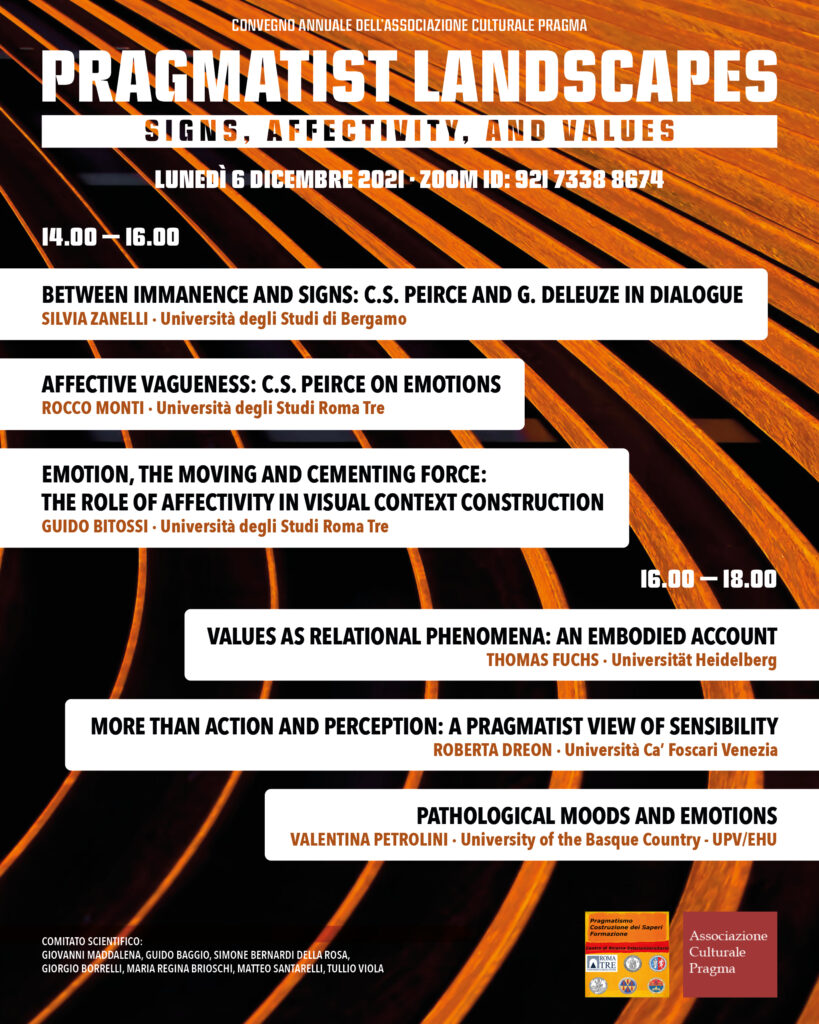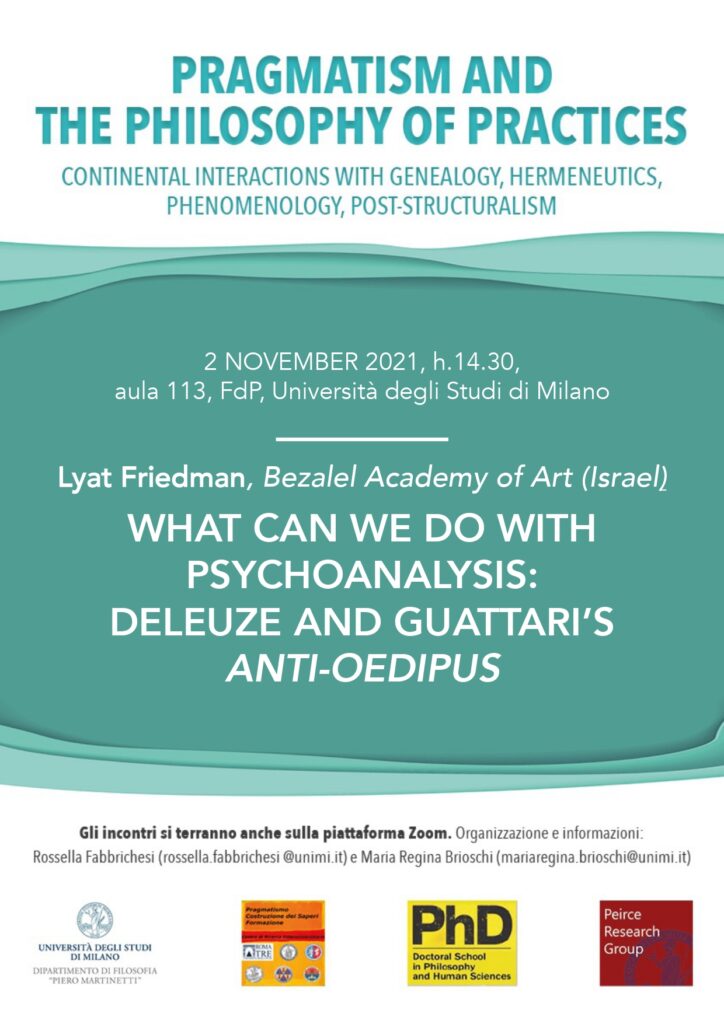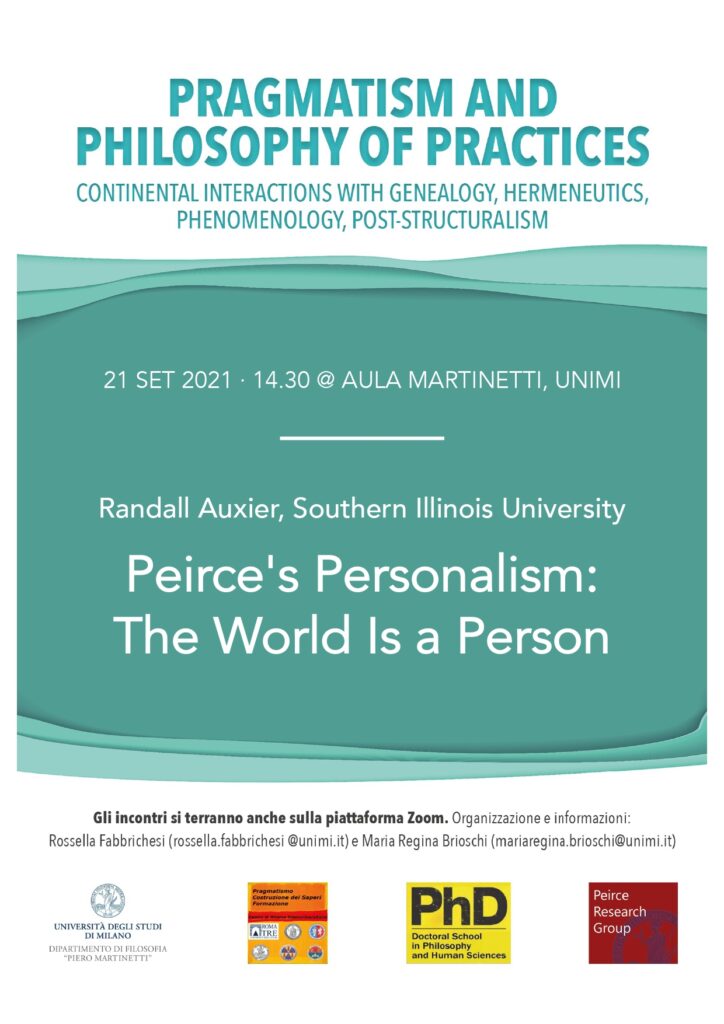 Academic year 2020-2021
We are very pleased to share with you all the video recording of our cicle of seminars held in the academic year 2020-21, "Philosophy as a Method of Thinking Practices", available on the Youtube channel of the Department of Philosophy of the State University of Milan. More information about the next cycle of seminars and our activities will be provided soon on this page!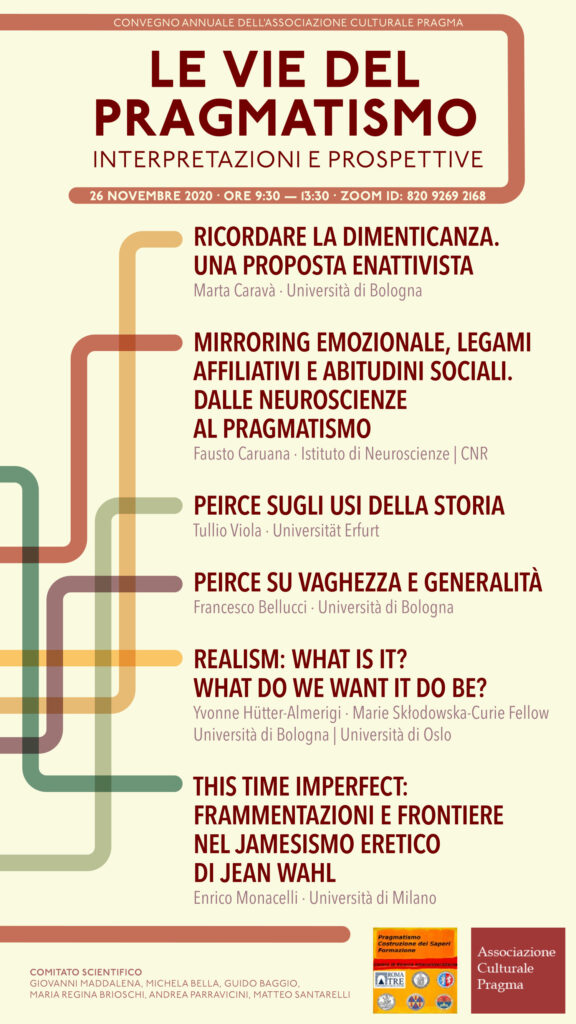 Download here "Le vie del pragmatismo: interpretazioni e prospettive" [Pragmatism's paths: interpretations and perspectives] in pdf
Download "Philosophy as a Method of Thinking Practices" in pdf
Academic year 2019-2020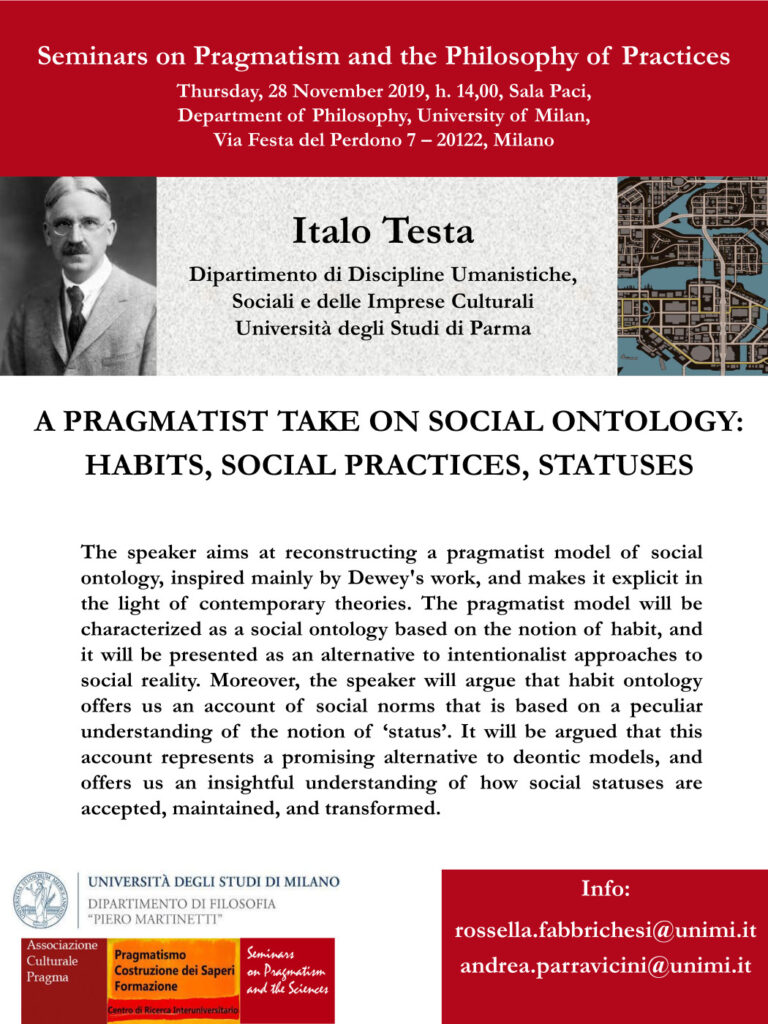 Download Italo Testa's flyer here
Download Fernando Zalamea's flyer here
Download Claudio Paolucci's flyer here
Academic year 2018-2019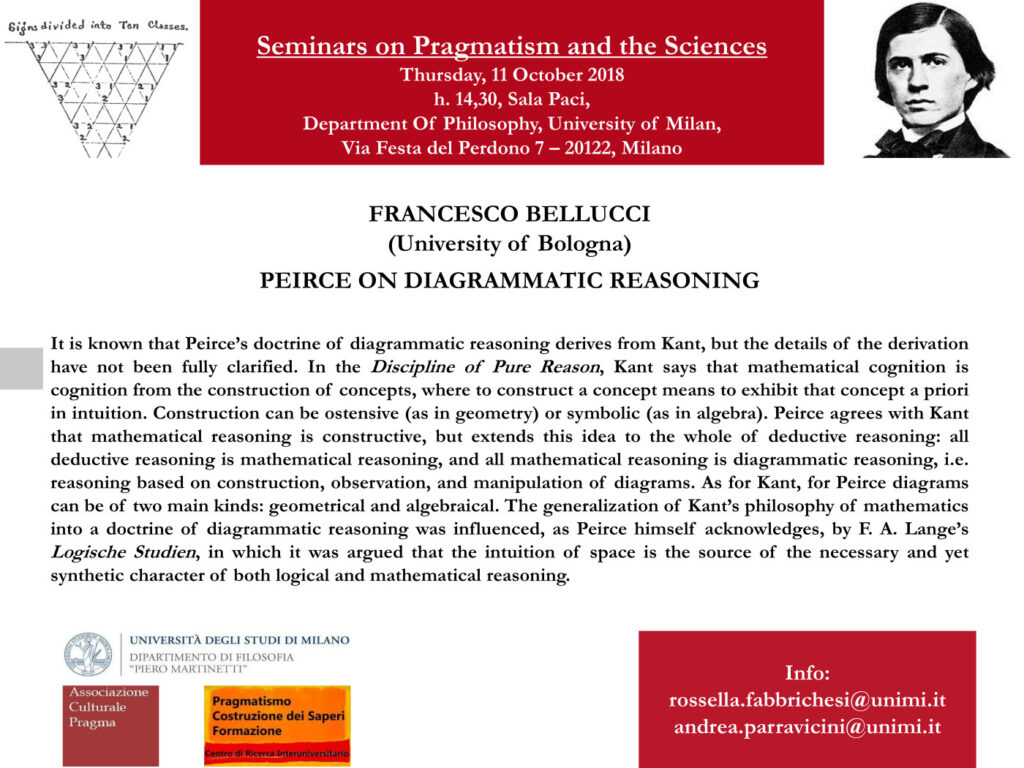 Download Francesco Bellucci's flyer here
Download the "Pragmatism and Evolutionism" flyer here
Download Tullio Viola's flyer here
Download Matteo Santarelli's flyer here
Download Alin Olteanu's flyer here